Know some common features in best office chairs
Posted by

Olivia

on

Tuesday, 11 April 2017
Most of the office chairs include different supportive features which are helpful for employees. But some features raise the price of chairs that is why you need to select the chair which is equipped with required features and available at the least cost. It is not a difficult task to buy most comfortable office chair with simply considering some important points. That features take you to buy the best chairs.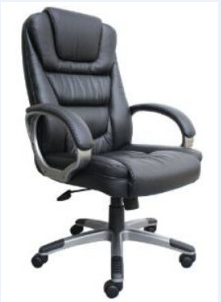 Back height adjustment feature
The worker or employee need to for a long time about 6 to 8 hour in a day. That can reduce the blood flow into the body. So they need to stretch their body with sitting position. If the backside of a chair is featured to increase and decrease the size, then it is good to take some rest.
Back tilting facility
If he/she feels to take rest on the chair with sitting position, then it is a great option in a chair to tilt the back. This mechanism allows people to take better rest. If you are finding the best office chair, then it must have the back tilting facility.
Tilt lock
The tilting position of a chair take you to have the best resting position, but it needs tilt lock.
Height adjustability
Many workers are available in the office that has different height, so they want the chair which is comfortable. And also compatible for their height but it is not possible if there is no adjustable facility on chairs. To provide better conformable, the chair must be equipped with adjustable height facility. The height adjusting mechanism is fit into the base of a chair where the height can increase or vice versa.
Other features
The office chair is must be equipped with some other necessary features like shifting characteristics, well cautioned, padding on back or base, and arms. The wheels are available at the base of a chair which offers you to shift the chair from one to another place. These all features take you to buy the best office chair.